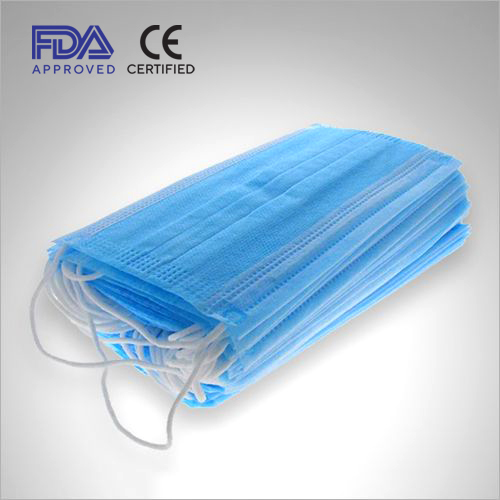 3 Ply Surgical Mask
Product Description
3 Ply Surgical Mask
Surgical Masks are designed to provide medical professionals protection during surgical procedures against airborne pathogens and fluids. These procedure masks are also available in white and blue. The Rhysley Surgical Mask with Ear Loops is stretchable, which allows you to adjust the mask for a personalized and comfortable fit. The soft-elastic ear loops also make it convenient to adjust.
The Rhysley Surgical Masks are fully breathable, cool, and comfortable to wear. This mask is designed for single patient use and is not made with natural rubber latex.
Specifications
Product Name: 3 Ply Surgical Mask
Product Specification: 3 ply extra soft microfiber material, with comfortable elastic ear loops and nose piece provides excellent breathability
Product Feature: Non-woven 3 layered melt-blown fabric filter & nose Pin, complying with surgical mask standards of filtration
Protection: Protect from germs, chemicals, dust particles, fluids, etc.
ASTM Performance Level: ASTM Level 2 | ASTM Level 3
Filtration efficiency:
99% PFE(Particle Filtration Efficiency)